Ok, so I tested the new grafted tomatoes. I forgot about having too many variables, so I also tested a new potting soil which totally goofed my test.
I can tell you though, that the tomatoes in the fancy slow release fertilizer planter did the best. One was a grafted cherry tomato. It was and still is Amazing! It was the first to set fruit, and the first to put a big goofy grin on my face (July 14th) when I tasted my first one.
The flavor and the early harvest are the amazing part since June was pretty cool I didn't expect the flavor to be as dramatic.
All the tomatoes, grafted and otherwise, did better in the slow release fertilizer side of the planter. It was an encouraging first year crop of tomatoes.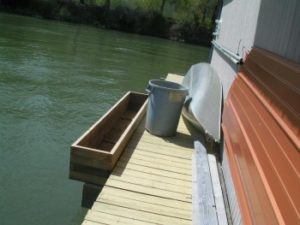 I loved picking the fresh tomatoes with bits of my rosemary for my breakfast scramble. Very satisfying!